Published in LEDs Magazine, Jeff Hulett explains how a new short-pulse test method has advanced spectrometer and source/measure instrument capabilities used in electro-optical measurements of LEDs.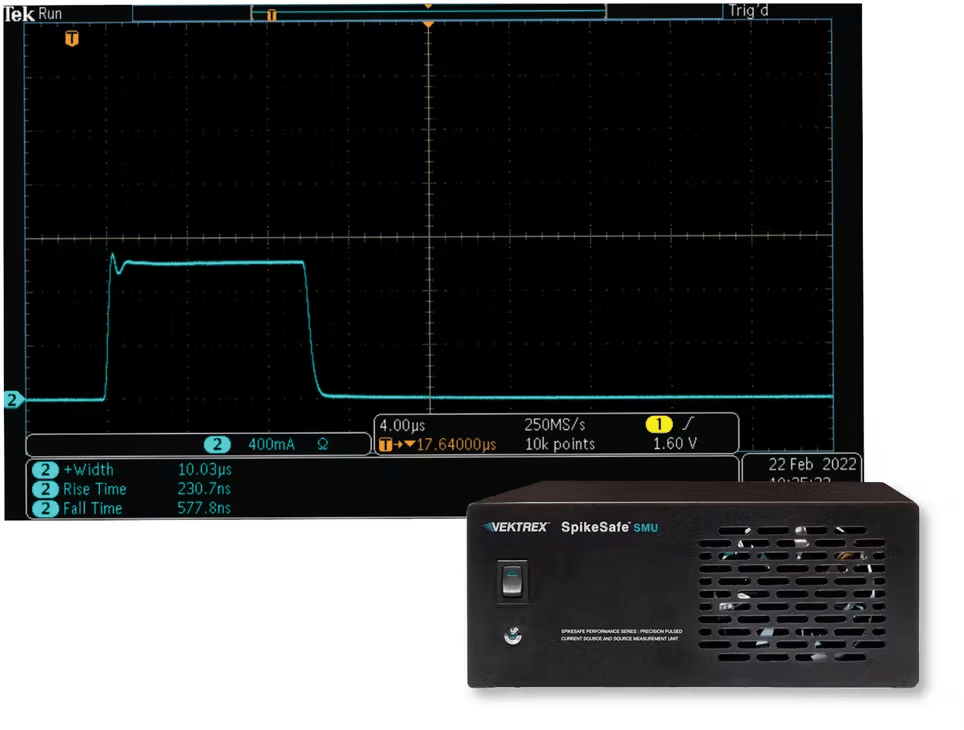 The described methods, which use pulses as short as 10 µs, overcome significant heating-induced errors with optimized LEDs as well as LEDs operated at high current densities. Working with pulses more than three orders of magnitude shorter challenges test instruments. This article summarizes the drawbacks and presents improved tools that simplify testing: third-generation source/measure instruments, programmable spectrometers, and software that allow labs and production facilities to realize the promise of these methods.
Read the LEDs Magazine article.
Contact Vektrex for more information.